AFTER YOU'VE MADE THAT GREAT HIRE!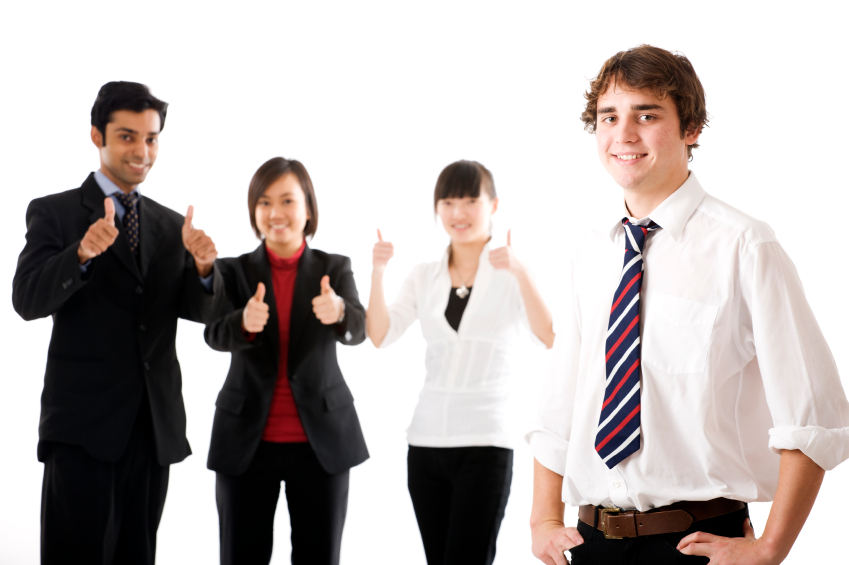 Once you've "hired for engagement" what happens next, and how well it's done, in the areas of On-boarding and training, will determine the trajectory of a new employee's success in that organization, the value they deliver, and also positively or negatively impact the productivity of those working with them and around them.
BUILD MORE EFFECTIVE PROGRAMS FOR NEW EMPLOYEES
In earlier posts I talked about the benefits of the Employee Perception Survey (EPS) and follow-up fact finding initiatives.   In one post in particular "Find out what you don't know," I presented some examples of what one might learn in analyzing employees' responses.  This type of information is invaluable in determining the effectiveness of processes and programs that impact productivity, retention, and customer satisfaction and can act as a roadmap for areas that should be targeted for improvement as well the ultimate goal of an improvement strategy.
 "It's not the strongest of the species that survive, nor the most intelligent, but the most responsive to change."     Charles Darwin

A business reality as well – Is your company responsive to the need to change?
The programs that I've implemented for On-boarding and Training of new employees were direct outcomes of Employee Perceptions Surveys and the information gathered from follow-up interviews with employees across all functions.  They represented completely new approaches to the process of bringing new employees into the company.
In survey followup, employees specifically called out poorly orchestrated and delivered training as an issue in our company that needed to be addressed.  From past experience in working with other organizations, I am very comfortable in stating that this is likely an issue in many organizations.
Poor communications and cooperation between and amongst work groups and departments was also cited and connected to frustration with waste in time, effort, and money.  These issues are all traceable to the way new hires are introduced to their new jobs in their new company.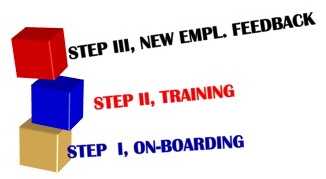 If you do not currently conduct a new employee feedback program (3 to 6 months after hire) on the effectiveness of your Orientation, On-boarding and Training Programs, I would strongly suggest doing so.   You are missing an opportunity to fix what's not working in those critical first few months of employment.  Some suggestions for effectively obtaining this type of feedback will follow in a future Post.
Getting feedback on Steps I and II is about protecting and enhancing the "Return" on the investment the company has made in hiring a new employee.
On-boarding is NOT orientation

…….
which might include a summary of benefits, a review of the employee handbook, etc.  On-boarding is about "getting down to business."
Regardless of a new employee's level in the organization, a new job in a new company is stressful.  Even at the highest levels, failure in the job typically occurs within 18 – 24 months and is most often linked to the failure to build the relationships needed to function successfully and failure to achieve goals and objectives because these were poorly communicated and understood.
When exploring EPS findings relative to poor communications and cooperation between and amongst work groups and departments and waste in time, money and effort, what was learned was quite startling.
Employees could not articulate the current objectives of their department or the top 4 – 5 objectives of the organization nor did they have a copy of these to reference*.
Employees were not sure about their current objectives and how they would be evaluated*.
 *Employee's had worked on their Objectives with their managers before the beginning of the year and had received an electronic  and hard copy of the Corporate, their Departmental, and their own Objectives, which they had signed.
Employees did not understand how their work impacted others in other work groups and departments.
Employees did not understand their role or their department's role in the bigger picture of the company's success.
They had not developed good working relationships with co-workers outside of their own groups.
Employees in such functions as R&D, Quality Control, and Manufacturing had never been exposed to the impact of product failures and release delays on customers since they had little to no interaction with Sales or Technical support.   This lack of connection applied amongst other functions as well.
Clearly Silos were a huge problem.
These issues are

in

consistent with a corporate culture that 

promotes an "engaged" workforce.

 

 

How would employees in your organization do 

in the areas mentioned above?
On-Boarding – The 1st Step in building Employee Engagement
On-boarding – at least my version of what On-boarding should be – – is the first step in building employee engagement, the first step in connecting people to their jobs and starting to foster a commitment to the company and co-workers.
On-boarding is also ideally suited to the new generations in the workforce, Gen X & Y, since it feeds into their desire for empowerment, the need to learn, grow, and understand, as well as their desire to develop and build relationships.
 On-boarding, as I have designed it, is aimed at planting the seeds for developing an engaged employee by accomplishing the following:
 Teach new employees about the company's business

Its successes and challenges,
Its competitors

Educate new employees about the work of the functional areas and how they interact and depend on one-another.
Accelerate new employee development by giving them a leg up in building the relationships that will contribute to their success in the job and promote good cooperation and communications throughout the organization.
Create a model of corporate, departmental and individual objectives that demonstrates the link amongst these and demonstrates Organizational Alignment.  (The employee's specific objectives will be addressed in the Post on Training.)

An image of their efforts as being valued and a part of the bigger picture – their department and company success.

Create a sense of belonging and eventually pride in being part of something worthwhile
Using the goals above as a guide, the approach to an On-boarding Program should be scaled and designed to effectively work within an organization's structure.
AN APPROACH TO AN ON-BOARDING PROGRAM DESIGN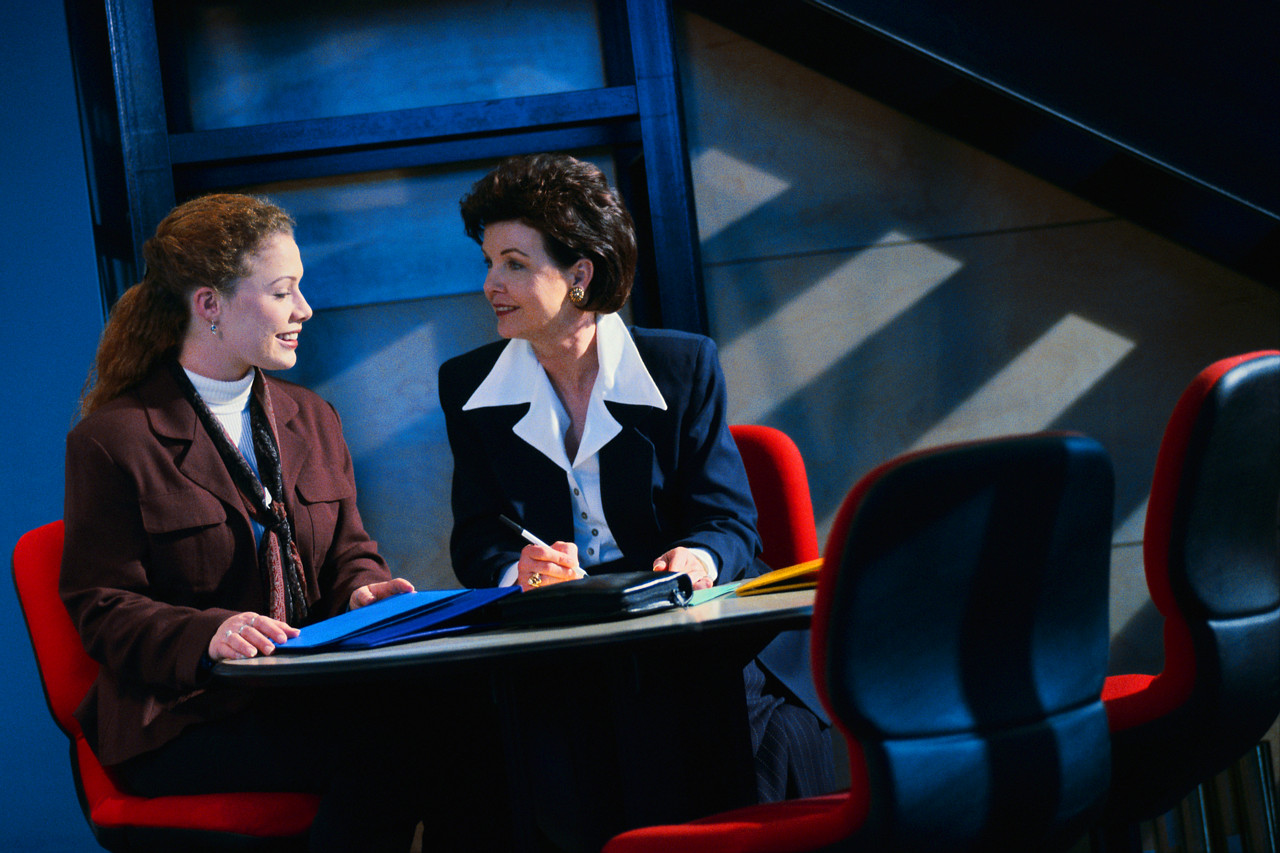 I like to begin the On-boarding Meeting process after the new employee's 2nd or 3rd week on the job.   This will allow them to first develop a basic understanding of their own department's operations.
Meetings are arranged for the new employee with functional departmental management.  With large departments, I like to rotate the manger that will host a new employee.  A good time frame for the meetings is 1 – 2 hours.  Longer meetings with the goal of a more in depth understanding of the various jobs within the host department might be worthwhile – let specific circumstances be the guide.
These one on one meetings are the foundation of an effective On-boarding program.  I would not consider a PowerPoint presentation entitled, "about our company" to be an effective substitute for the process I am proposing.
 I encourage the new employee's manager to escort the new employee to each meeting and to make the introduction to the host department's manager.
 Ideally, managers, who will host meetings, have been briefed on how to conduct a good On-boarding meeting with a new employee.  For example, I ask managers to include the following:
The specific role of the department, also its

current objectives,
recent successes, and
challenges.

How the department may interact with the new employees department, areas of dependence, potential conflicts.
Nature of interactions and interdependence with various other departments.
I ask managers to make introductions to other members of the host department and have each of these employees take some time to explain their duties and goals.   When applicable, interactions that are likely to take place with the new employee and their department should be defined.

Managers should provide guidance to their direct reports about the goals of On-boarding and suggest approaches to their On-boarding briefings.
 Mangers have universally found these meetings professionally satisfying and have told me that they feel it does promote better cooperation and certainly a better understanding of the business and higher levels of employee engagement.  I wouldn't under estimate the value of the sense of pride a host manager feels toward their department and employees as they go through an On-boarding experience with a new employee.
UPCOMING POSTS:  Training & Getting Feedback From Employees On Their Experiences As New Hires.